What started as family business in electronic engineering more than 25 years ago, has turned into a European innovator in on-street parking. More than just a manufacturer, IEM designs and develops solutions for efficient and smart on-street parking and thus making urban city life easier.
IEM is a leading European provider of intelligent instruments to manage on-street parking. The company brings state of the art solutions to cities and parking operators and provides a set of applications to drivers to make their urban mobility experience most convenient.
Shaping the future smart urban parking world does not prevent us from dealing with daily down to earth issues of our customers. We work closely with parking operators in the French part of Switzerland simply to keep the finger on the pulse of every aspect of on-street parking management.
IEM's franco-swiss team, working in the Geneva region is involved in every detail of its products and services.
All IEM parking meters are assembled, tested and quality checked in IEM's own facilities in Geneva. All IEM activities are 100% self-financed. This strong commitment to the company forms the foundation for new exciting projects.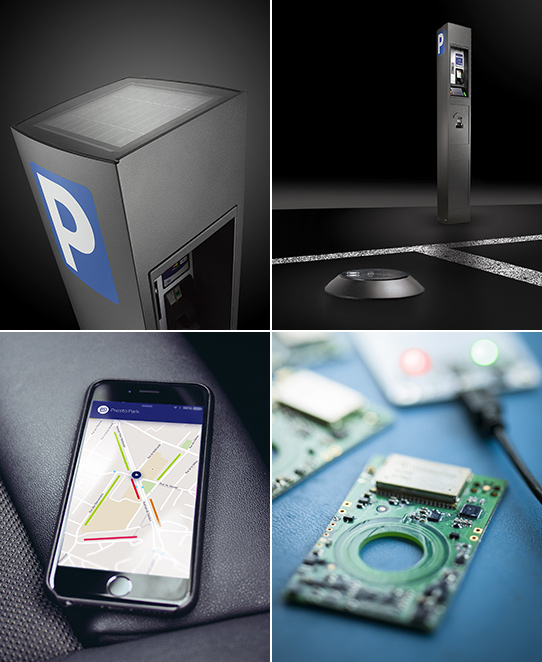 Creation of the engineer's firm « Ingénierie Electronique Menoud » by Edouard Menoud.
1986
1990
Entrance on the market of sell automated newspaper dispensers with the first coin-verifier with chip reader.
Transformation in limited company IEM "Ingénierie Électronique et Monétique" and entrance on the market of parking machines.
1992
1996
Development of the first solutions of bank card payment.
Diversificatin into the sector of automatic ticket machines for the public transportation market.
1998
2002
Creation of an operating system to improve centralised management to transportation ticket sales.
Expansion onto the European market with pay-and-display system Presto 600 Europa and its centralised operating system for optimal equipment use.
2005
2007
The founder's two sons take over the business: Philippe managing IEM's general operations and François overseeing the development of new equipment and technology.
Arrival on the Spanish market and ISO9001 certification.
2012
2013
Launch of our mobile phone app for remote parking payment as well as the new touch-screen pay-and-display system, Presto Interactif.
Launch of the sensors PrestoSense with a first testing in the city center of Annemasse in France. Solution rewarded by the 1st prize of the competition Cleantech of Geneva.
2014
2015
Publication of the motorist portal prestopark.com, own brand of IEM. This website multi-cities groups the set of the on-line services to on-street parking intended for drivers.
Since July 1st, IEM markets its products, services and integrated smart parking solutions directly in Switzerland.
2016
2017
Deployment of PrestoSense vehicle detection sensors internationally after 650 sensors installed in Geneva.
Launch of a complete solution for the life-cycle management of the timeout violation fines in France. More than 40 cities have integrated this system as of January 1st, 2018.
2018