Why smart parking today and for future ?
The on-street parking challenge
The urban population currently counts for 54% of the global population with a growing tendency. Along with this growth goes an increasing demand for Mobility. Mobility is not only a matter of developing transport infrastructure and services, it is a matter of dealing with people's preferences since most of the people favor private motor vehicles as their preferred means of Mobility. Given this fact of growing global motorization the trend of increasing energy consumption and carbon emissions worldwide is inevitable.
Cities have to constantly adapt their thinking about Urban Mobility. Additionally they also must think about products and services they have to offer to influence people's preferences.
On-street parking influences motorist's preferences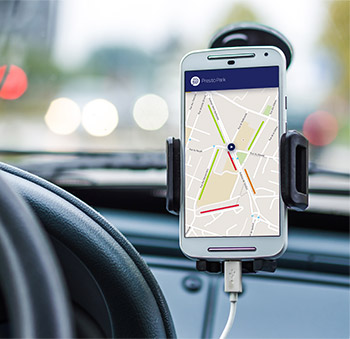 Urban Parking, especially on-street parking is a dominant factor in Urban Mobility due to its effect on people's use of private motor vehicles. Providing relevant parking information in combination with information and services of alternative transportation means allow drivers to make educated decisions about optimal private motorized vehicle use.
Active management of parking space and parking fees is an efficient and effective way to influence people's preferences and selection of transportation means. And thus actively contribute to reduce energy consumptions and carbon emissions.
IEM's role in urban on-street parking
IEM is a leading European provider of intelligent instruments to manage on-street parking. The company brings state of the art solutions to cities and parking operators, and too to drivers with connected services. The focus is not cash collection only. IEM follows a much broader approach of active parking space and parking fee management based on real time information. Drivers can use IEM's intelligent onstreet devices or smart applications on their smart phones for identification, payment, guidance and informations about alternative transportation means.
IEM provides a set of applications to drivers to make their urban mobility experience most convenient. And the consequence is a best and limited use of private motor vehicules in cities.