IEM and sustainable development
We engineer and manufacture products and services aimed at reducing energy consumption, pollution and carbon emissions. It goes without saying that ecologically sustainable development is our top priority throughout the life cycle of our products and services, from manufacturing to recycling.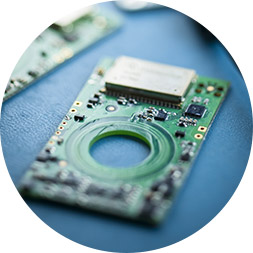 1. CREATING AND DEVELOPING PRODUCTS FOR THE FUTURE
During our product design process, we pay close attention to the environmental problems caused by an increasing demand for mobility. We listen to our clients carefully and aim to meet their requirements in terms of urban parking. Together with our customers, we develop customized projects like Presto Cov., a smart parking meter which can identify motorists who share a car. Being the winner of Cleantech Award Geneva 2014 with our Presto Park system, we clearly demonstrate our ability to innovate and respond to the new requirements of on-street parking.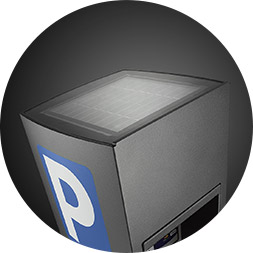 2. IMPROVING DESIGN TO REDUCE OUR ECOLOGICAL FOOTPRINT
While solar panels can now be found everywhere and are already an obligatory source of power for automated systems, we spare no effort to reduce the energy consumption of our equipment. Our equipment is designed to be as autonomous as possible with, for example, remote data transfer, which considerably reduces energy use.
For the Presto Europa system, we reduced the size of components to the very minimum, which cut raw material consumption by 20 to 30%. We thus have the lightest and smallest pay-and-display machines on the market.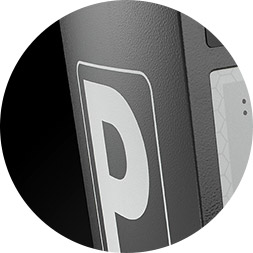 3. CHOOSING ENVIRONMENTALLY FRIENDLY RAW MATERIALS
Whenever possible, we try to build our equipment with materials that are recyclable or do not pose any hazard if not recyclable, except for the parts that supply energy.
With this goal in mind, IEM has developed a means of minimizing the percentage of hazardous metals, such as lead. We use air batteries as a back-up solution in winter.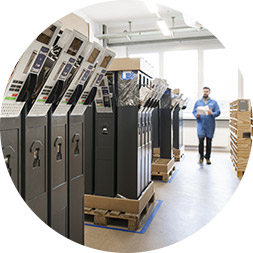 4. ECO-FRIENDLY TRANSPORT
After extensive research, we have reached an optimal solution for the Presto Europa line. Its transport in our delivery vehicles, from the manufacturing site or our workshops to the client's location , all takes place using the same pallet, with no cardboard packaging.
Moreover, the vast majority of the parts for our machines are produced in Europe:
the electronic circuits are made in France and Switzerland;
the housing components are produced in France, Belgium, Italy and Switzerland;
 the final assembly and quality control take place in Switzerland.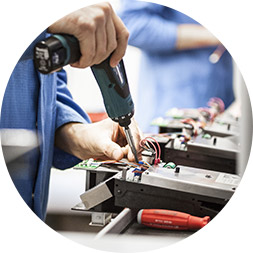 5. RECYCLING OUR EQUIPMENT AT THE END OF ITS LIFE CYCLE
Our equipment is guaranteed for 10 years. According to customer feedback, this lifespan is longer than that of any other products on the market.
In compliance with the EN 2002/96/CE regulation, we are committed to taking our equipment back at the end of its lifecycle to ensure proper disposal which respects the environment.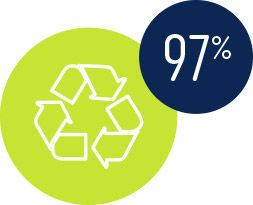 6. REDUCING OUR CARBON FOOTPRINT
Most components can be recycled. Our eco-friendly design means that 97% of the materials our machines are made up of can be recycled, excluding the energy supply, or 94.7% when including the energy source.
7. PRESENCE AND SUPPORT TO BUILD LONG-LASTING RELATIONSHIPS
IEM has extremely loyal relationships with its partners and employees. Some suppliers have been with us since the company was set up. Our personnel, half of whom have been with us for more than 10 to 20 years, are part of a large family team.
When we consider working with a new partner, we ensure the following values are respected :
human rights;
acceptable working conditions
the environment
fight against corruption