Lifestyle and consumation patterns have greatly evolved with new technologies, especially with remote services. Intelligent parking today is a 7×24 accessible, practical, connected parking, which is operated directly by the motorist, using his smartphone or computer. With its cloud services, IEM offers on-street parking users the option of managing their tickets and subscriptions on line 7×24 hours.

Motorist's smartphones and computers
Frequent users of online services no longer need to visit a counter to get parking subscriptions or a parkmeter to pay for parking. They can simply use their Smartphone or computer, connect to PrestoPark and manage their parking needs from any given location.
The parking platform is data storage for all customer data, vehicle information and parking transactions. Both, PrestoPark, the motorist portal and Presto1000, the operator portal, utilize the data to provide analytical information, statistics and other valuable functions to their respective user group.
Each user can create his account within PrestoPark. This creates the opportunity to use cloud services a city offers to purchase tickets, order subscriptions and directly manage his own account with all parking transactions
Through Presto1000, the operator manages the customer relationship based on a complete set of documents, subscriptions and transactions.
The implementation of cloud services is changing the lifes of parking users significantly. They can purchase a parking ticket or get a parking subscription 7×24 without actually visit the device or counter. Cloud services will also ease the operator's work. By simplifying and streamlining the underlying processes, IEM ensures better payment behaviour and improved motorist management.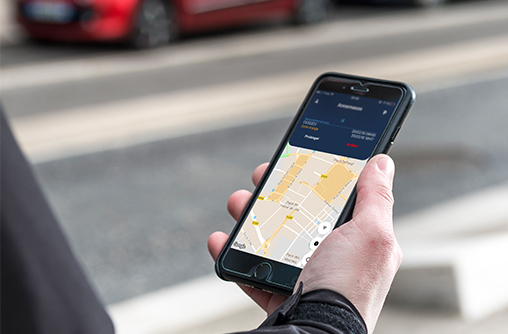 Paying parking tickets on-line
Short of cash or a permission? Parking payment can be done online, be it short or long term. The ticket pricing can be done on effective duration. IEM partners with credit card payment experts and telecom firms for SMS payments (based on invoices or prepaid packages). Fix subscription fees or fines can be paid online by entering a respective identification code.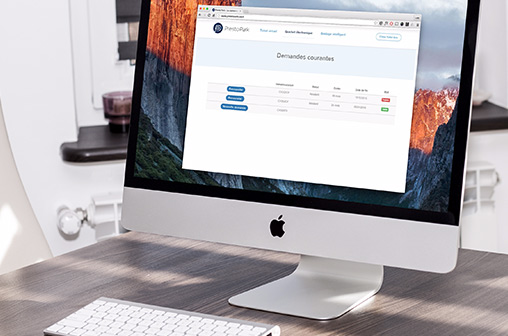 IEM offer municipalities the reduction of administrative overhead, by allowing motorists to manage their own subscriptions online. The motorists enters his subscription request on the PrestoPark application, uploads accompanying supporting documents and the parking request is ready for approval.  The city administrator has all relevant information ready on hand and can grant the respective parking status or special rates on requested locations or devices online. Periodic subscriptions can directly be downloaded from PrestoPark.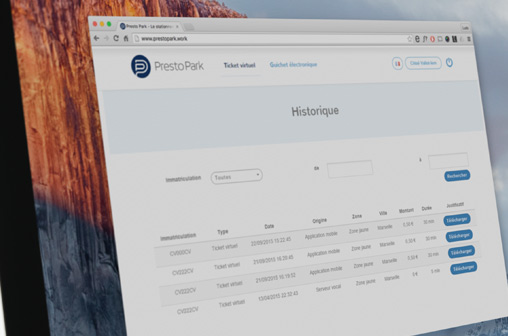 Single user account for multi-cities
After registration for the service, the user will have an account to manage personal information and vehicle data. He will find a log of his transactions and subscriptions. He can print receipts for all paid parking transactions as proof if required. In case of company fleet management, the company manages the whole fleet under one account and has the option of evaluating each transaction individually.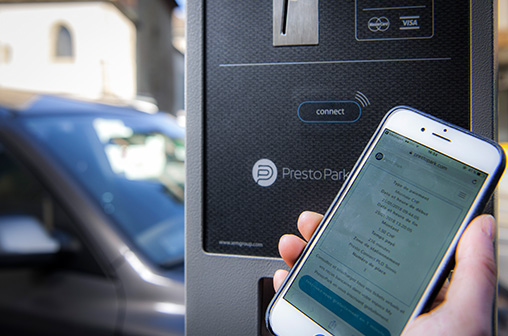 Thanks to the button " Connect ", the user can ask for his virtual ticket since parking meters not delivering paper ticket. By seizing his mobile phone number, he receives his payment receipt by SMS, which he can then download since his account PrestoPark.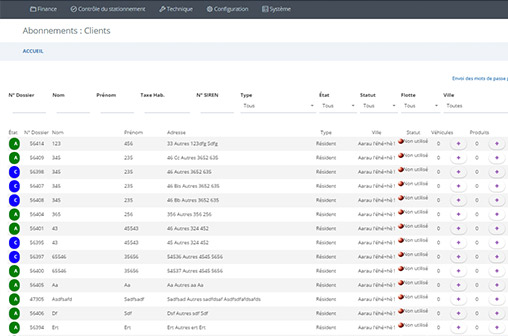 Presto1000 is the central customer application; it manages all customer records and all subscriptions, wheter hourly or periodically. Any update on the operator portal automatically leads to changes in the vehicle owner's personal account. The operator portal also allow to produce statistics on subscriptions and transactions from any connected device.