Vehicle detection sensors
PrestoSense detectors are installed on on-street parking bays. They not only detect a vehicle's presence, but also the parking duration of a car. The information is forwarded to the parking operator. He uses the data to analyze the load and turnover rate of his car park and to optimize enforcement. The motorist uses the information directly on his smartphone. The city's traffic guidance system or the motorist's GPS system guide him to the next available parking bay.
PrestoSense is another tool to create dynamic, citizen friendly city centers. Motorists optimize their travel time and route to the next available parking bay in the inner city even before they start their journey. Additionally, an optimized enforcement increases the rotation on the sought-after parking bays in city centers and thus lead to more potential customers for retail shops in inner cities.
A better city center through a better management of on-street parking
Accurate and reliable detection of over 99%
Measurement every 2 seconds
Fast installation for surface mounted
Discreet installation for recessed version
Use of the network LoRa designed for smart cities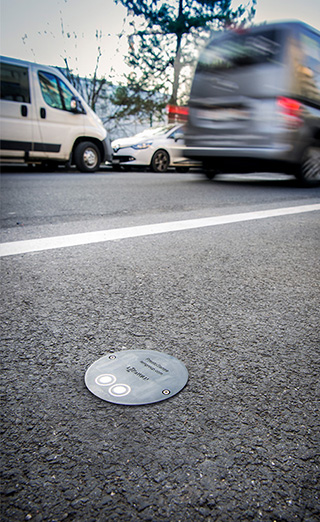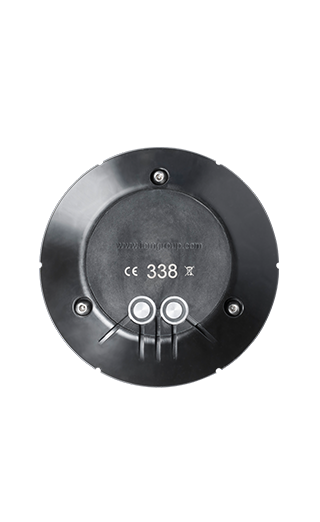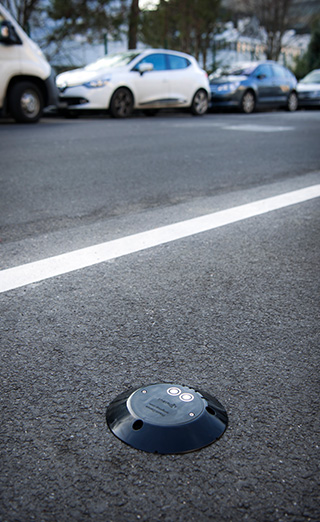 Monitoring of parking spaces and parking time limit violations
Map with available spaces
Measure occupancy rate
Measure turnover of spaces
Data transfer to third party applications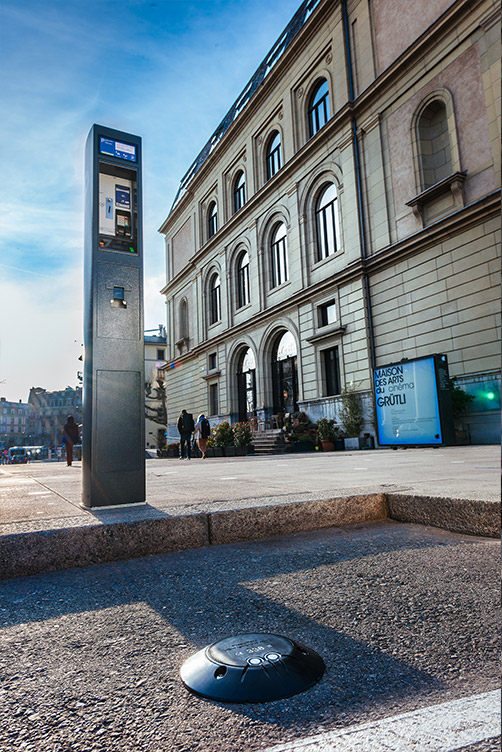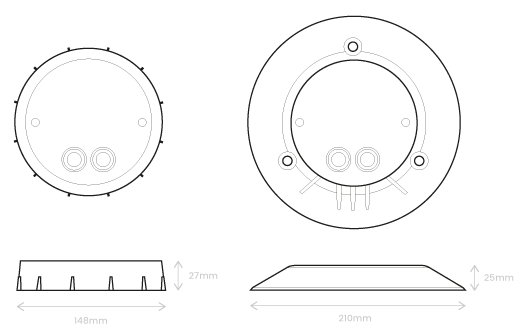 560g / Diameter 210 x H25 mm with ring
330g / diameter 124 x H25 mm without ring
Resistant resin, withstanding constraints of urban streets
Magnetic and ultrasonic
Detection distance : from 0 to 90 cm
Time between 2 measurements: 2 seconds (allows to see a quick change of vehicle)
Time to send information via Lora: less than 1 minute
Life span 8 years
Regular traffic, up to 10 tons
Temperature : -30°C to +70°C
Surface mountedor recessed
IP 67 – Waterproof housing
Data transmission to Parking Portal via LoRaWANTM classe A network
Maintenance and data collection alarms in real time
Presto1000, PrestoPark, API