Mar 2023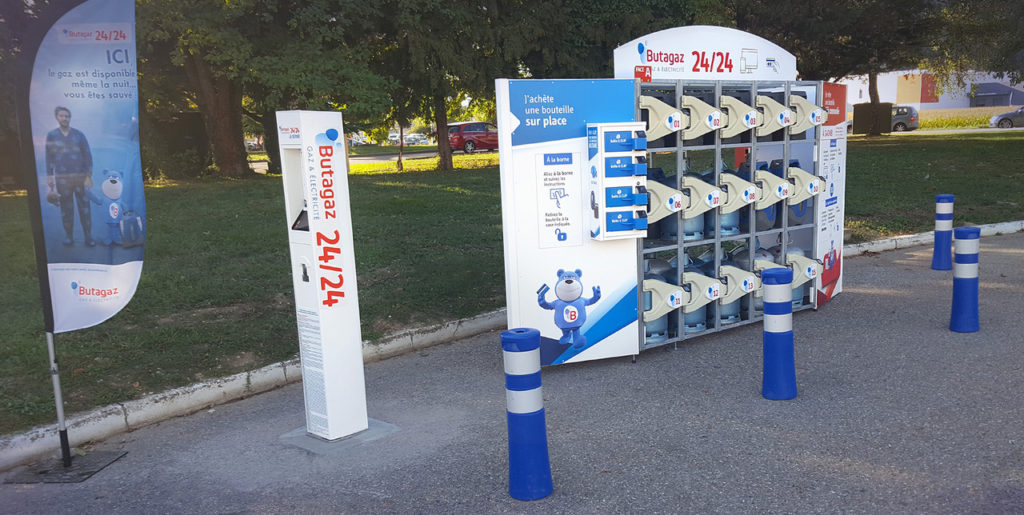 Successful partnership between IEM and Butagaz
The Butagaz 24-hour service
The effective collaboration between IEM and Butagaz has proved successful in many ways. It enabled them to expand their reach in France and provide quality services tailored to meet the needs of customers.
IEM, one of Europe's leading parking companies, has formed a successful partnership with Butagaz, a leading multi-energy and LPG gas supplier.
This alliance has allowed both companies to leverage their respective strengths by creating a successful and mutually beneficial business relationship.
For over 5 years, this synergy has resulted in the creation of 500 automated sales outlets in France.
The ease of use of the Click & Collect machines offers customers unparalleled convenience. They can pick up a new gas bottle at any time or recycle a deposit using the connected locker.
Users are so enthusiastic about the quality of the service and the simplified operations they quickly adopted this new sales method!
A new Butagaz branded device
By collaborating on this project, IEM was able to provide Butagaz with the benefit of its expertise in the management of connected solar-powered street systems.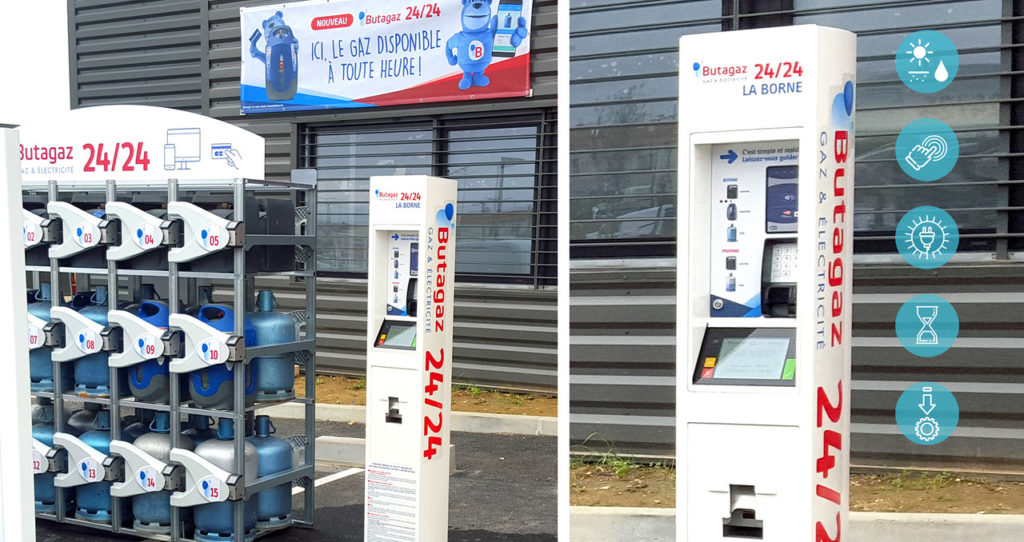 It is precisely because the PrestoInteractif terminal remains functional in all circumstances that it makes such a service possible.
Its advantages?
The device is resistant to the harshest weather conditions
Its intuitive user interface with an ergonomic digital touch screen
Increased autonomy thanks to its solar panel power supply
A simplified implementation
Through this fruitful partnership, the company has succeeded in deploying its activity on new markets in order to adapt in the best possible way to the needs of its customers.