Apr 2016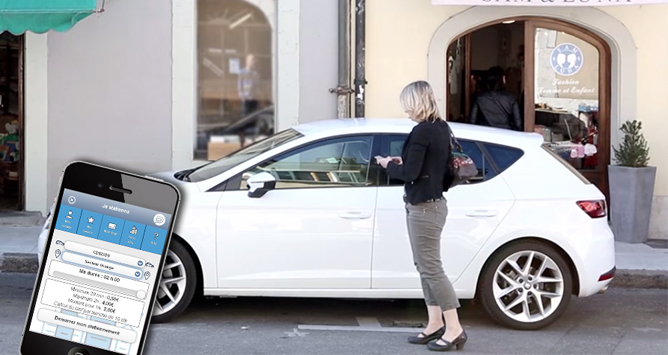 Presto Park : connected on-street parking for drivers
IEM launches its own brand, Presto Park, intended for the users of on-street parking. It gathers via a unique portal a set of on-line services to ease the life of the drivers in city center.

Connected services for all users' profiles: hourly users, subscribers and companies
Presto Park is a set of several on-line services available for drivers (according to the range of services of their city):
– The virtual ticket: without additional cost, the hourly user or the subscriber can buy directly his parking ticket on his smartphone. He can adjust its duration according to his needs and pay only the parked time (except for the subscriptions). Besides an hourly ticket except (off) zone, the subscriber can buy his long-lasting ticket. Once his specific status is recognized, his preferential price is automatically applied.
– The electronic office: no need to move for the subscriber, he can follow from now on his procedures of request or renewal of specific status directly on the website of Presto Park.
– The smart guidance: for cities equipped with the sensors Presto Sense, the drivers can consult in real time the free parking zones and use the geo-localization of their smartphone to be guided towards the available parking places.
– The post-parking fixed amount: in anticipation of the decriminalization of the on-street parking in France, IEM offers to cities the possibility of managing the paiement of the post-parking fixed amount directly on-line. Without preliminary registration, the user pays his post-ticket via his smartphone directly from his car.
Attentive to the needs for companies, IEM facilitates the management of the on-street parking tickets of companies by grouping on the same account all the transactions of the employees. The management service of fleet of Presto Park is set up easily and quickly, by a simple registration of a supervisor account and the recording of the employees using the on-street parking for their professionnal trips.