Key players in on-street parking
Cities and Parking Operators
It is highlighted that the on-street parking influences the behavior of the drivers. The implementation of a pay parking favors the turnover of vehicles with the pricing as lever, and the easy payment and the services to the users allow to enforce the respect rate.
Cities or parking operators have the power to control supply and pricing of urban parking space. This has a direct impact on motorist's demand, a city's revenue and road traffic intensity. A well defined offering of parking space and price encourages people to optimize travelling by intermodal transportation means.
That's why, it is important to define well a dynamic and efficient parking policy by taking account of the behavior of the motorists, and to control and analyze its impacts.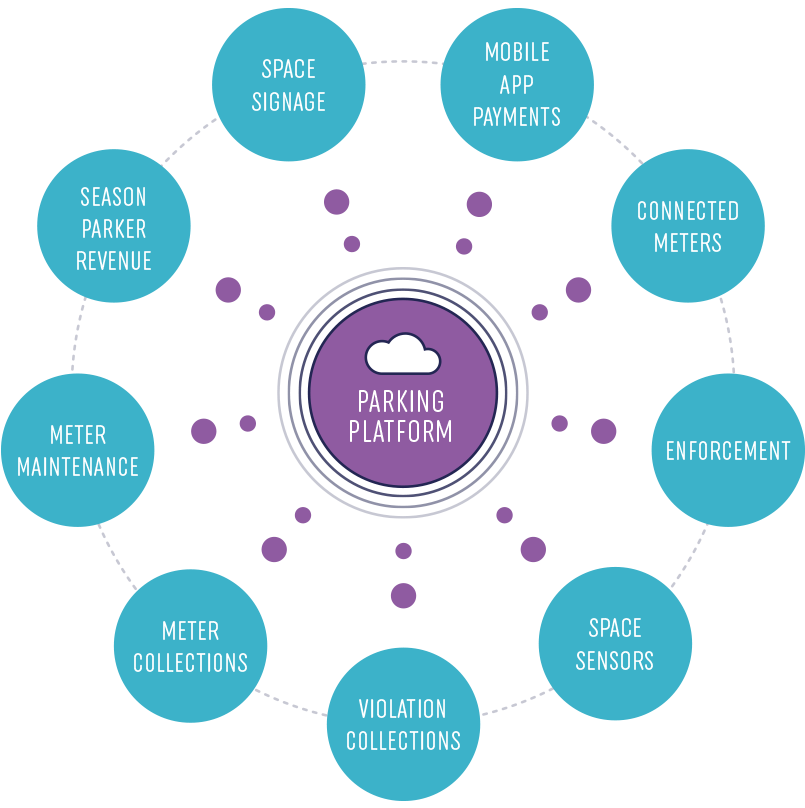 Thanks to the IEM's parking platform the operators can, through the Presto1000 application,  supervise the on-street parking. On one hand, Presto1000 is the tool for delivering Key Performance Indicators for decision making and policy definition, and on the other hand it serves as planning and support tool for daily operations like cash collection, maintenance and enforcement.
One key element of the IEM's offer, is, in addition of the platform, IEM deliver also products and services ranging from parking meters (pay and display and pay by space), sensors, contact and contactless creditcard readers, hosting services and support applications to make IEM's Urban Parking offering the completest in the industry.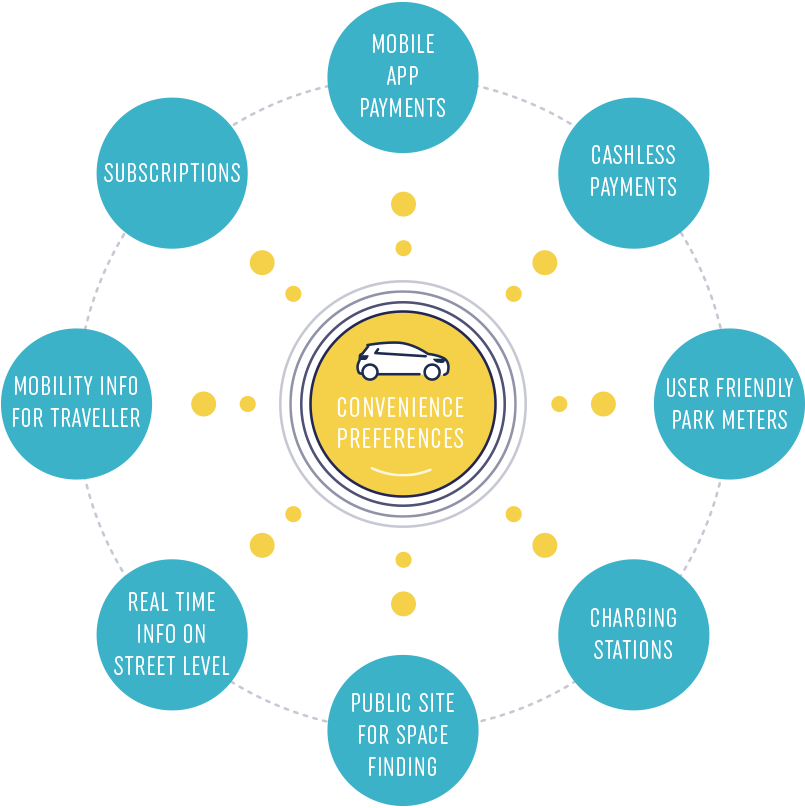 Big Data must not only be used by cities. There is also the motorist who requires an individual view on Big Data to plan his journey in a smart way. He needs real time parking data in combination with alternative travelling information. He wants those infos on his preferred device, be it a smart phone, tablet computer, desktop or an info kiosk in the city.
Bringing the right services and products to the on-street parking and the virtual parking world fosters motorist convenience and the awareness to use the most efficient intermodal transportation means.
Convenience is a critical factor in influencing people's preferences. Achieving convenience lies not just in reducing the barriers to the service, as for example alternative payment means in park meters do. Achieving convenience is raising a service' inherent value.
All driver orientated services are concentrated in www.prestopark.com, the driver centric portal. Each user group, commuters, residents or tourists will find a helpful set of customized information, be it about parking subscriptions, free parking space and the way how to get there or information about public transport.
IEM's use of state of the art technology will enable the possibility to use intermodal transportation and creates a most pleasent parking experience for the motorist.