May 2015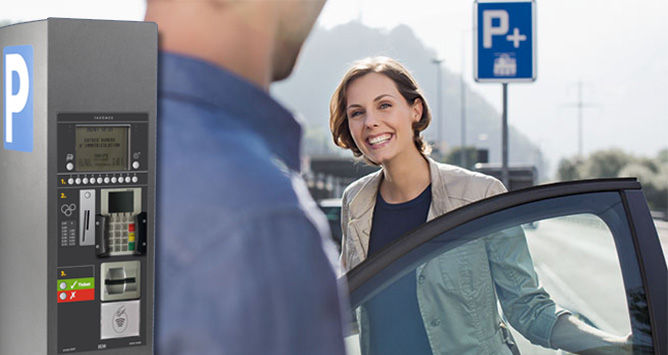 After city centers, IEM settles down in the heart of train stations
Through its distributor Taxomex, IEM is delighted with the setting-up of 210 machines soon in the parking P+R of the CFF ( Swiss Federal Railroads).
With the aim of an ageing park and high maintenance costs, the CFF launches in spring of 2014 a call for tenders for the replacement of 210 machines on its 719 machines. It is the Taxomex company, a leader of the Swiss market of pay and display machines and a partner of IEM for more than 20 years, that wins this contract.
The robustness and the reliability of Presto 600T, declension of the Presto Europa for the Swiss market, as well as the quality of the customer services of Taxomex convinced the committee of the CFF for the choice of their new equipment.
The users of parking P+R will have from now on the possibility of using modern means of payment besides coins, only alternative today. Pay and display machine Presto 600T soon delivered will accept the credit/debit cards why not in the future the cards of public transport.
With a fast payment and an easy use of the parking meter, the travelers will so save time and in serenity to take their train on time.
Besides the renewal of their park, the CFF decided to equip themselves with an IEM centralization to follow the activity of all pay and display machines implanted on all the Swiss territory, to follow the maintenance of its equipments and the sale of parking tickets.