Apr 2015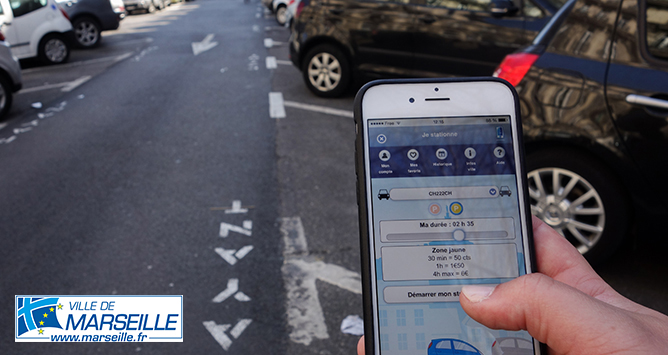 With Presto App, Marseille passes in the payment dematerialized for its hourly parking
Since mid-April, the residents and the visitors of the city of Marseille can settle their on-street parking fee directly on their cell phone, with TIMO a solution developed by IEM.
It is under the name TIMO that Presto App settles down in the second city of France, Marseille, in partnership with SAGS, administrator of the on-street parking of the city. The mobile solution covers 15 000 paying parking places, on two tariff zones.
After a launch in the city of Annemasse in 2013, new features are offered to the users. On one hand to the residents allowing them to pay their ticket without moving from home, and on the other hand to companies with the service « management of car fleet » including on only one account all the transactions of their employees.
IEM knew how to integrate specificities connected to users' various profiles to propose a complete and unique service.
By offering since this summer the payment by SMS (for the customers Bouygues Telecom, Orange and SFR), IEM shows again its will to offer the TIMO service to an even wider public, particulary the people equipped with smartphone, and also the tourists visiting the city because the payment by text requires no registration. A simple one text with its license plate will be enough to start a parking ticket and the second by sending "FIN" to end it. The payment operates directly on the phone bill of the user.
IEM joined Netsize, a Gemalto Company for the management of the text transactions with three main telephone operators on the French market.
Know more about TIMO www.sagsmarseille.com