Jun 2015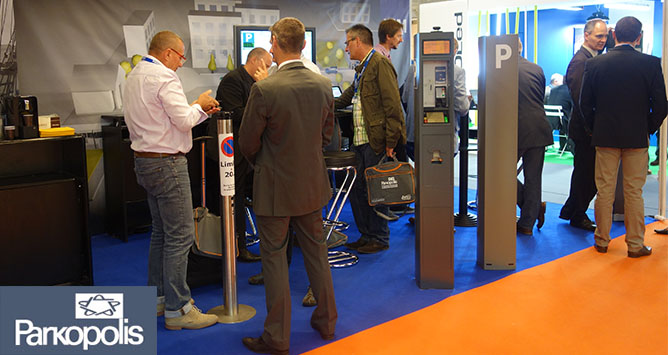 Parkopolis 2015 : IEM answers the decriminalization of the parking
An inevitable moment for all the actors of the parking market, the exhibition Parkopolis is the opportunity  for IEM to present its last innovations, with this year the global solution Presto Park answering the implementation of the « forfait post stationnement ».
2 650 visitors covered the exhbition, some with precise projects of investment, others in search of answers to their problem or out of pure curiosity. In the case of projects of renewal or extension of parks of pay and display machines, the need to equip itself with the credit card confirms again. So, the interest for the touch-sensitive screen also is felt. Our last model, the presto Interactive meets all these features and met certain craze by the representatives of cities.
However, we were able to notice that the main concern of our visitors was the implementation of the decriminalization of the parking. Subject at the heart of our priorities, IEM presented on this occasion its global solution Presto Park who integrates all the stages of the on-street parking, from the detection of a vehicle on a parking space to the allocation of the « forfait post stationnement » and to its payment by the user. This last innovation integrates several technologies :
– Sensors of detection of vehicle
– Pay points : pay and display machines and/or mobile payment
– The centralization of the data and the transactions
– The control system
– The management of the « forfait post stationnement »
IEM thanks all its visitors and makes an appointment with you in June, 2017 for the next edition, with new innovations.