Sep 2021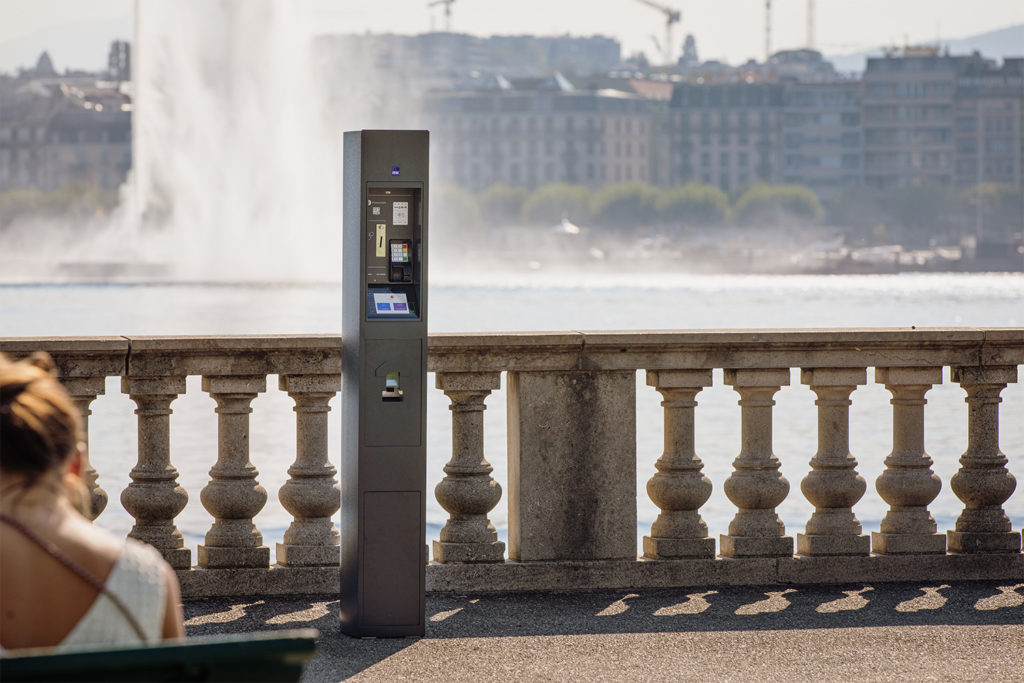 The New PrestoInteractif
          Following the requirements of the new EN12414 norm, IEM is introducing a new generation of PrestoInteractif parking meters, offering a premium experience with its 7-inch colour touch screen.
The engineers at IEM have also redesigned the machine by setting the payment height to 1.22m, which makes it easy for disabled people to use the machine, in accordance with the new "EN 12414:2020" standard.
The bright display with a tilted and protected position inside a niche provides users with excellent readability, even in direct sunlight.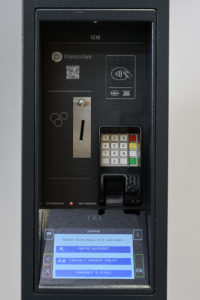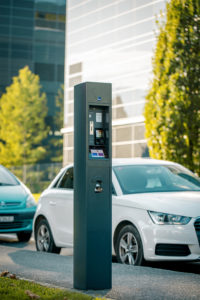 The slim design of the meter 
Designed and made in Switzerland, the PrestoInteractif stands out for its unique design and low total cost of ownership. With an average of less than one breakdown per year, IEM make sure all its machines are reliable. Fully integrated into a digital intelligent parking platform, cities can rely on IEM to implement advanced parking policies.
Contemporary and compact, measuring just 23x23cm, its architecture is the slimmest on the market and blends seamlessly into the urban environment. The single-block extruded aluminium casing is reinforced by an internal steel structure and electronic locks that ensure the machine is completely secure.
Despite its discreet size, both the machine and screen are highly robust, impact-resistant and IK10 compliant. The modular interface, with its colour screen that switches on almost instantly, provides for wide configuration flexibility:
by number plate,
parking space number or even with
the pay & display option by putting the printed ticket on the front of the windscreen.
Users have the option of obtaining a virtual paper-free ticket and consulting their past payments on the PrestoPark mobile application and on the www.prestopark.com platform. The various payment methods make for ultra-fast transactions. In just a few seconds users can complete their transaction and pay by cash, credit card with and without contact or even via their cellphone using Apple Pay and Google Pay.

Fully designed for solar operation, the advanced energy management of the new PrestoInteractif enables it to process hundreds of tickets per day. And with at least 50% fewer batteries and half the packaging of competing parking meters, the new PrestoInteractif also scores top marks for sustainability.
Its modular design means that the three main compartments can be accessed and exchanged individually in seconds and without tools. This makes the PrestoInteractif not only the best designed parking meter in the industry, but also one of the most efficient to maintain for service and operations personnel.